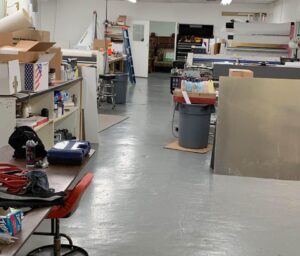 Exclusive Listing – Established Sign & Print Shop in Garland, TX
Established since 1998, moved to Texas 9 years ago.

The owner has built up a database with hundreds of customers, many of whom have placed multiple repeat orders.
Revenue was over $150K Pre-Covid!
Additionally, the owner does not do any marketing or provide bids, so there is a significant upside opportunity for a buyer to grow the business!
 Fill the form below for the Full Listing Package