Dallas Fort Worth Industrial
Eureka Business Group stands out as a premier choice for industrial real estate owners due to its comprehensive and tailored approach to servicing clients. With unparalleled expertise in the industrial property market, Eureka Business Group offers a full suite of solutions to accommodate the diverse needs of investors, owners, landlords, and business owners. By partnering with Eureka, clients gain access to a wealth of industry knowledge and experience, ensuring they achieve their goals with confidence and efficiency.
Eureka Business Group is committed to delivering exceptional results. Their dedicated team of professionals collaborates closely with clients, leveraging state-of-the-art technology, data-driven strategies, and an extensive network of industry connections. This synergy allows Eureka Business Group to consistently identify lucrative opportunities, secure the best deals, and create lasting value for all stakeholders involved in the commercial industrial real estate market.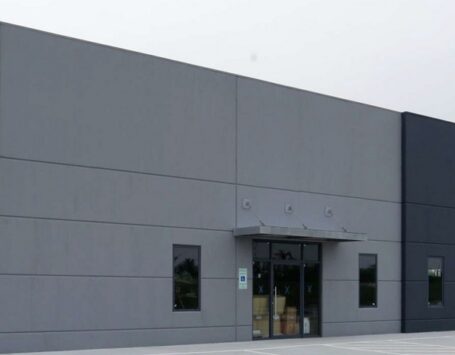 Eureka Business Group excels in the acquisitions and sales of industrial real estate assets, offering a seamless and streamlined experience for clients. Their in-depth understanding of market trends and nuances, combined with a personalized approach, enables them to expertly match investors with prime industrial properties that align with their investment objectives. For owners looking to sell, Eureka's strategic marketing methods and extensive network ensure maximum exposure and optimal sale prices for their properties. The team's commitment to excellence, paired with their meticulous attention to detail, ensures that every transaction is handled with the utmost professionalism and efficiency. By entrusting Eureka Business Group with the acquisition or sale of industrial real estate assets, clients can expect a results-driven partnership that delivers both short-term success and long-term financial growth. Read More…
Industrial & Flex Leasing
Landlord Representation
Eureka Business Group shines in landlord representation for industrial real estate assets, delivering customized strategies to maximize property value and occupancy. Our team diligently assesses each property, identifying opportunities for improvement and creating tailored marketing plans to attract high-quality tenants. Eureka's experts adeptly negotiate lease terms, striking a balance between maximizing returns and maintaining long-term tenant satisfaction. By partnering with Eureka Business Group, landlords can enjoy a seamless and effective leasing process for their industrial spaces.
Tenant Representation
Eureka Business Group excels in tenant representation for industrial & Flex spaces, offering personalized solutions to secure the ideal industrial/flex space. Our team thoroughly understands each client's unique needs, analyzing market conditions to identify prime locations. Eureka's experts skillfully negotiate lease terms, ensuring favorable outcomes for tenants while minimizing risk. With Eureka's tenant representation services, clients can confidently establish their businesses in the most suitable industrial spaces.
Commercial Property Management
Eureka Business Group proudly offers comprehensive commercial property management services for retail, industrial, and office building owners. With a keen understanding of the unique needs and challenges associated with each property type, Eureka's team of experienced professionals is committed to delivering exceptional results. By implementing customized strategies, they optimize property performance, enhance tenant satisfaction, and maximize returns for owners. Eureka's property management services encompass a wide range of responsibilities, including proactive maintenance, financial management, and tenant relations. Leveraging state-of-the-art technology and industry best practices, Eureka Business Group ensures seamless and efficient management, allowing owners to focus on their core business objectives while enjoying the benefits of expertly managed commercial properties. Read More…