Finding the Perfect Space for Your Business
Thanks for getting in touch about finding a new space for your business. Here's a quick guide to explain how the process works. We'll be there to help you at every step, until you're all set up in your new space.
Step 1: Understanding What You Need
We need some information to understand what you're looking for. Such as:
What is your line business?
What kind of space are we looking for? (Office/Retail/Industrial/Flex/Medical)
How long of lease term are we looking for? (1 year, 3/5/10)
What is your budget? (per SF Per month)
What area are we focusing on? (city)
How soon do you need to move in?
Step 2: Agreement to Work Together
We GUARANTEE our work: We Guarantee to deliver the initial group of spaces that meet your criteria within 24 hours or you may terminate the exclusive agreement!
We will send you an exclusive Tenant representation agreement to sign so we can go to work for you.
Step 3: Reviewing Options
We ask that you provide us with initial feedback for the first group of spaces we'll send you. Focus on the geographical location, the type of building the space is located at and the placement of the space in the building (which floor, end cap, etc.).
Once we narrow down these options, we will move on to the next step.
Step 4: The research phase
The world of commercial real estate can be a bit unorganized. There is no MLS for that so we'll be calling the listing agents of your favorite spaces to make sure they're still available and to get any extra information we need.
Step 5: Property Tours
Once we've checked out everything, we'll coordinate some on-site tours to the spaces that look like the best fits for your business.
Step 6: Negotiating a Lease
Commercial leases can be complicated, but we'll make sure you understand everything and that you're happy with the terms. We will support and guide you through the negotiation process until we have finalized the critical terms of the lease.
Step 7: Drafting and signing the lease.
When everyone agrees on the lease, we will draft the lease, or we will work with the landlord representative to do it. We'll go over it with you to answer any questions you may have.
The Eureka Commitment
We are 100% committed to make this transaction as smooth as possible for all sides. Our agents and support team are available to help with anything we can throughout the process.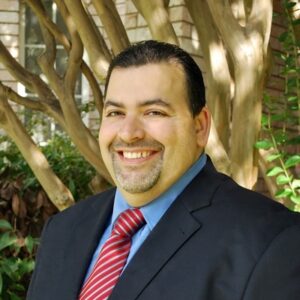 Joseph Gozlan,
Commercial Real Estate Advisor


Ready to find the perfect space for your business in Texas? Contact us today at (903) 600-0616 to get started or complete the form below and we'll get back to you ASAP!